Rockwood Music Hall This Saturday, 9.25!
Posted on September 22, 2010
HELLO FRIENDS!

So remember wwaayyy back in the day when we did a residency at Rockwood Music Hall? Full of new songs and crazy setups? Well, now we're doing a big show at Rockwood stage 2 that we are going a little nuts for....

Saturday September 25th @ 8pm! Click here for tickets.

Different set up? check.
String section? check. (and none other than the lovely Parkington Sisters [website] who recorded the string sections on the record with us!!)
Guest artist? check.
New stuff? check.

We're basically gonna be experimenting our minds off. Be prepared for crazy fun stage diving folks! Hope you can all join us. Also, right after our show head over to stage 1 for The Parkington Sisters. They hit the stage at 9pm!

That's it for now, hope to see all of your lovely faces there.
~JHJ....
-----------------------
Other Fun Things....
Watch the Queen of the Lot piano video part of their Play Me I'm Yours Series.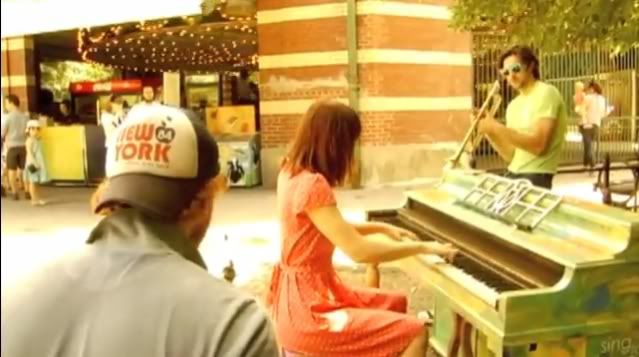 Watch The Spring Standards perform "The Hush" and "Bells and Whistles" during their visit to On-Airstreaming in Austin.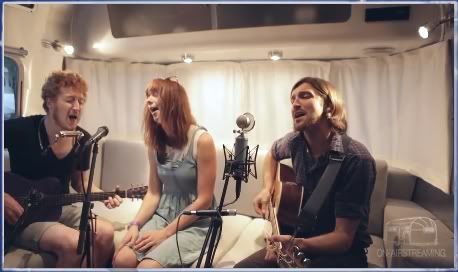 The Spring Standards were chosen to participate in a FREE Amazon mp3 sampler called Experience Music: A Tunecore Sampler that features up and coming bands. Download yours today!....
-----------------------
Full Tour Dates

Sat, Sept. 25 - Rockwood Music Hall - Stage 2 - New York, NY - tix

*NEW DATE* Thus, Oct. 7 - TT the Bear's - Cambridge, MA - w/Cotton Jones & Pepper Rabbit - tix

Tues, Nov. 9 - Avalon Theater - Salt Lake City, UT - w/Meg + Dia & Joey Ryan - more info

Wed, Nov. 10 - The Farm - Las Vegas, NV - w/Meg + Dia & Joey Ryan - more info

Sun, Nov. 14 - Saint Rocke - Hermosa Beach, CA - w/Meg + Dia & Joey Ryan - tix

Mon, Nov. 15 - Epicentre - San Diego, CA - w/Meg + Dia & Joey Ryan - tix

Tues, Nov. 16 - Martini Ranch - Scottsdale, AZ - w/Meg + Dia & Joey Ryan - tix

Thurs, Nov. 18 - White Rabbit - San Antonio, TX - w/Meg + Dia & Joey Ryan - more info

Fri, Nov. 19 - Shadowplay Lounge - The Woodlands, TX - w/Meg + Dia & Joey Ryan - more info

Sat, Nov. 20 - Hailey's - Denton, TX - w/Meg + Dia & Joey Ryan - more info

Sun, Nov. 21 - The High Ground - Metairie, LA - w/Meg + Dia & Joey Ryan - more info

Tues, Nov. 23 - The Social - Orlando, FL - w/Meg + Dia & Joey Ryan - tix
Wed, Nov. 24 - The 7 Venue - Douglasville, GA - w/Meg + Dia & Joey Ryan - tix
Fri, Nov. 26 - Maxwell's - Hoboken, NJ - w/Meg + Dia & Joey Ryan - tix
Sat, Nov. 27 - The Barbary - Philadelphia, PA - w/Meg + Dia & Joey Ryan - tix

Tues, Nov. 30 - The Pike Room @ Crofoot Ballroom - Pontiac, MI - w/ Meg + Dia & Joey Ryan - tix
Wed, Dec. 1 - The Basement - Columbus, OH - w/ Meg + Dia & Joey Ryan - tix
Thurs, Dec. 2 - The Beat Kitchen - Chicago, IL - w/ Meg + Dia & Joey Ryan - tix

Fri, Dec. 3 - The House Cafe - Dekalb, IL - w/ Meg + Dia & Joey Ryan - tix

Sat, Dec. 4 - Triple Rock Social Club - Minneapolis, MN - w/ Meg + Dia & Joey Ryan - tix