7/9 - World Premiere of Bells & Whistles video!
Posted on July 09, 2010
Hello friends, romans, and countrypeople!
We are pleased to announce the world premiere of our music video for Bells and Whistles! The video is being premiered today by our friends at Paste Magazine here (make sure to click full screen mode)! The genius behind the video is our good friend Nicole Houston whose tireless efforts at perfecting this amazing work are reflected in the finished product. We hope you love it!
Stay tuned for more video releases throughout the next few months.
From hot'n'sweaty NYC, we wish everyone a beautiful, relaxing summer! Enjoy the video!
JamesHeatherJames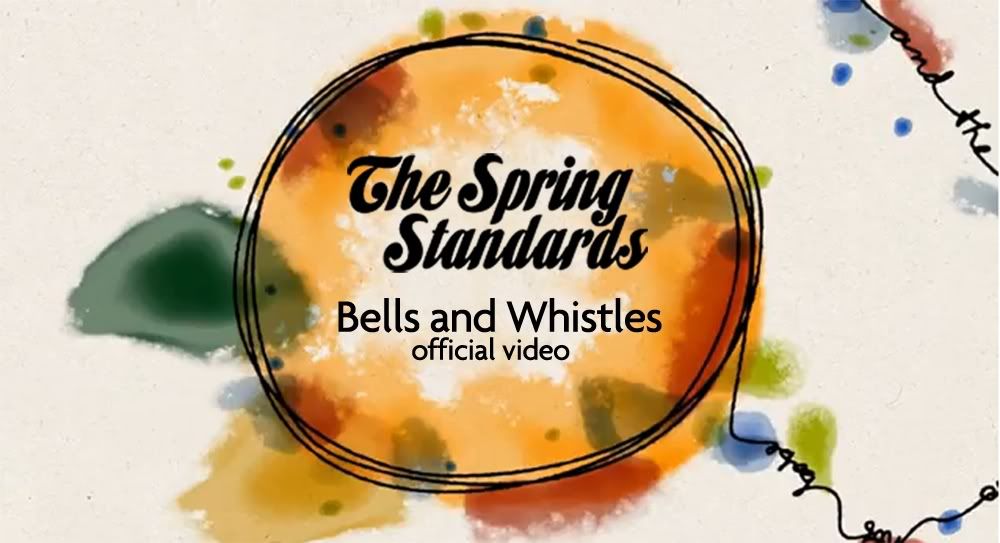 -----------------------
July 23 - Riverside Gardens Park - Red Bank, NJ - FREE
July 25 - Gulf Coast Benefit feat. The Spring Standards @ City Winery - w/Ian Axel, The Madison Square Gardeners, Paula Valstein, The Wellspring & MORE! - tix
August 12 - City Winery - New York, NY - opening for Rhett Miller - tix
September 10 - The Ark - Ann Arbor, MI - tix