3/24 - CD Pre-Sale, New Website & Tour Dates Announced!
Posted on March 24, 2010
In This Issue:

- CD Pre-Sale & New Website
- New Tour Dates Announced
- Full List of Tour Dates

---------------------------
- CD Pre-Sale & New Website

Imagine if you will.... a dormant volcano shuddering and quaking with an insane amount of kinetic energy. That is what is happening right now. We are that volcano, and have been waiting to go nuts for far too long. So here it is... all at once.

We actually got to hold a physical copy of Would Things Be Different in our hands. Heather passed out, Cleare began to weep uncontrollably, and we haven't seen Smith in 4 days.

So today marks the launch of the presale for Would Things Be Different! If you decide that you want to pre order our new album, we will be signing all of the copies ordered before the release date of April 13th. You can also bundle a cd with one of our brand spanking new tee shirts for a little discount! Check out the shirt designs below and go to our store to preorder here.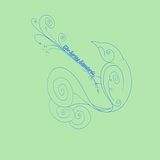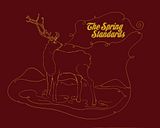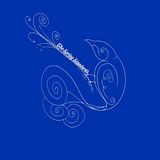 Also…the website is back up, as you can see!!!!! www.thespringstandards.com And on the site you can do all sorts of strange and wonderful things.

So, with that, we thank you.

~JHJ

---------------------------
- New Tour Dates Announced

We've added a few dates to The Spring Standards Spring Tour which includes stops in CT, PA and MI. For these shows, the band will be touting their newly released (April 13th!!) full length album Would Things Be Different! Stop by any of these shows to be one of the first to hold a copy of this fantastic album in your very own hands! Complete info below:

Apr 16 - 101.9 RXP Morning Show - The Spring Standards Live @ 8:30AM
New York, tri-state area or listen live from your computer here.

Apr 21 - Fairfield Theatre Company - 7:00PM - For tickets - w/ Sara Watkins
70 Sanford Rd. / Fairfield, CT 06824 / All Ages

Apr 25 - World Cafe Live - 7:30PM - For tickets - w/ Paper Bird
3025 Walnut St. / Philadelphia, PA 19104 / All Ages

May 5 - Intersection Lounge - 7:30PM - For tickets - w/ Enter the Haggis
113 Grandvile Ave SW / Grand Rapids, MI 49503 / 17+

May 9 - The Strutt - w/ Enter the Haggis
773 W. Michigan Ave. / Kalamazoo, MI 49007 / 18+

May 14 - The Loading Dock - 10:00PM - w/ My Dear Disco
205 Lake Ave. / Traverse City, MI 49684 / 21+

May 15 - The Loading Dock - 10:00PM - w/ My Dear Disco
205 Lake Ave. / Traverse City, MI 49684 / 21+




---------------------------
- Full List of Tour Dates

Mar 24 - Sam's Burger Joint - San Antonio, TX - w/Via Audio
Mar 25 - Mango's - Houston, TX - w/Via Audio
Mar 26 - Green Elephant House - Dallas, TX - w/Via Audio
Apr 1 - The Union - Athens OH - w/Via Audio
Apr 2 - The Smiling Moose - Pittsburgh, PA - w/Via Audio
Apr 7 - Jammin' Java - Vienna, VA - tix - w/Via Audio & Paper Bird
Apr 16 - 101.9 RXP Morning Show - listen live here
Apr 17 - Le Poisson Rouge - New York, NY - tix - w/Via Audio - CD Release Show!
Apr 21 - Fairfield Theatre Company - Fairfield, CT - tix - w/ Sara Watkins
Apr 25 - World Cafe Live - Philadelphia, PA - tix - w/ Paper Bird - Philly Release Show!
May 5 - Intersection Lounge - Grand Rapids, MI - tix - w/ Enter the Haggis
May 9 - The Strutt - Kalamazoo, MI - w/ Enter the Haggis
May 14 - The Loading Dock - Traverse City, MI - w/ My Dear Disco
May 15 - The Loading Dock - Traverse City, MI - w/ My Dear Disco