12/17 - Thank You For Helping Us Reach Our Goals!
Posted on March 04, 2010
Hello Everybody,
Four months ago we came to you with one of the craziest schemes we've ever cooked up. We needed $20,000 to make our first full-length album and we turned to you for support in finding that seemingly insurmountable sum.
Guys, we'll be honest here: we didn't know if it was possible. We had absolutely no idea what to expect. We were optimistic because you're all wonderful, but realistic because this is a crazy time in this world of ours.
OK, enough dramatic build-up. Ladies and Gentleman, it is with exploding hearts and huge ridiculous grins that we would like to joyously announce….
WE DID IT!!
Or more appropriately, you did it. You got us there. By the end of this week, we will have a completed record in our hands!!
Because this was such a success, we would like to introduce a new donation plan to raise an additional $20,000 so we can buy 1,500 Snuggies. Sound good? And practical? Grand! Ready – Set - GO!
No, no, no, we kid, we kid.
We are blown away, we are speechless, we are so utterly filled with gratitude – where would we be without you?!? Where we ask you?!? Certainly not sitting on the couch in a mastering studio, watching the computer screen turn sound into color. And most certainly not mere days away from finishing our very first full-length album!
Truly, there are too few words in this meager language of ours to formulate a proper thank you. So we will turn our appreciation into action, and get this album ready as soon as possible so we can deliver it lovingly to all of you, the very people that made its creation possible.
With fluffy bunnies in our hearts,
jamesheatherjames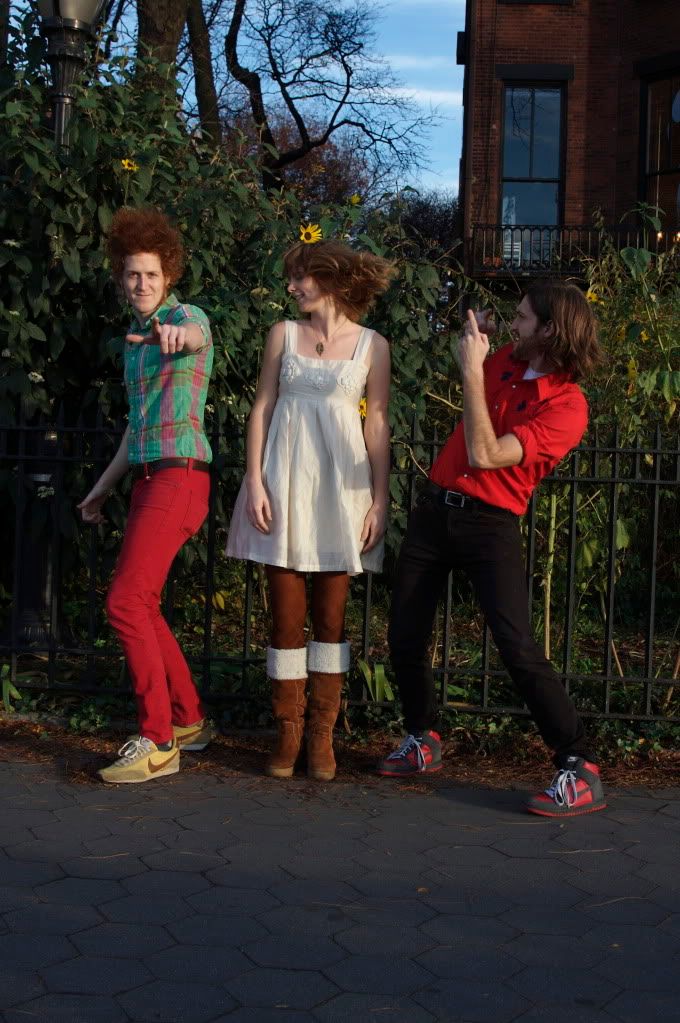 * Full List of Tour Dates

Dec 26 - Arden Guild Hall - Arden, DE - tix- Support: Sarah Aument
Dec 29 - The Purple Fiddle - Thomas, WV - tix - Support: Kagero
Dec 31 - Gramercy Theater - New York, NY - tix- Opening For: Gaelic Storm
* NEWLY ADDED! Jan 14 - Hotel Cafe - Los Angeles, CA
* NEWLY ADDED! Jan 16 - Red Rock Coffeehouse - Mountain View, CA - FREE!